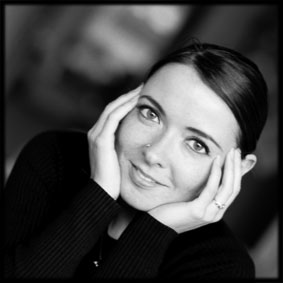 I am a passionate amateur photographer who never leaves home without at least one camera. I was born in Lučenec, Slovak Republic, and I live in Brussels, Belgium.
In 2003 I took part in the Summer photo school, where I worked with a well-known Slovak photographer Tibor Huszár in a workshop focused on social photography - Life of Gypsies in Slovakia.
Since 2004 I am a member of the Miroir Photo Club Brussels. To find out more about this club and its members, please visit its homepage.
All of my work is done either on black and white film or on colour film. I used to develop the B&W films myself mostly using ILFORD ID II developer, bur recently due to space constrains I have them developped by a lab. Than, all the images are scanned into Photoshop using flatbed scanner Cannon CanoScan 9950F at 4800dpi 48bit highest quality colour mode. Most of the photographs are just slightly enhanced using levels and curves, retouched to remove dust and cropped to improve the impact. However some are heavily manipulated, but only to the point of retaining reality and artistic feel.
Photographs are then printed on Cannon printer BJ i9950 with the Cannon genuine 8- ink system onto variety of high quality photographic papers up to A3+ size.
» Film
I am using black and white professional films mostly brands as Fuji, Kodak, Ilford and lately Foma, which is now my favorite. It gives the photographs special classic feel, stays flat and is a pleasure to scan. Lately I bought some of Rollei ortho 25 ISO film, just need to try it out.
All the large format photographs are taken on Polaroid Instant Sheet film Type 55 4x5in.
For the colour work - mostly portraits and weddings - I love Kodak Portra NC - 160, 400 and 800; renders beautifull skin colour and scans really well, Kodak does not lie. But I use other brands as well like Fuji consumer and professional range.
» Equipment
The camera I use the most is Pentax MZ-S, flagship of Pentax film cameras. My second camera body is Pentax MZ-M, basic manual focus camera, but still delivering excellent results. Lenses are even more important than the camera body, because it is the lens that determinates the quality of an image. The best are the fixed focal lenses because they are perfectly corrected for their proper focal length.
My ammo is composed of these lenses:
Pentax SMC 17 f/4 Fish Eye – 180° wide full frame fish eye
Pentax FA 20 f/2,8 – wide lens
Pentax FA 31 f/1,8 AL Limited – superb landscape and reportage lens
Pentax FA 43 f/1,9 Limited – my favorite prime lens, delivers excellent images
Pentax SMC M 50 f/1,7 – manual focus lens with sharp detail and contrast
Lensbaby 2.0 50 f/2 – crazy lens I am crazy about
Cosina MC 55 f/1,2 – the fastest lens I own with beautiful bokeh (read my review of this lens on my BLOG)
Pentax FA 77 f/1,8 Limited – beautiful portrait lens
Hartblei Super Rotator MC 80 f/2,8 – Tilt Shift lens (read my review of this lens on my BLOG)
Pentax DFA 100 f/2,8 Macro – makro lens of new generation for film and digital
Pentax SMC FA* 200 f/2,8 IF&ED – telephoto lens, my firt from the Pentax star range
Pentax A 35-80 f/4-5,6 – manual zoom lens I now rarely use
Pentax FA 24-90 f/3,5-4,5 AF&IL – autofocus zoom lens I put on from time to time
Pentax FA 80-320 f/4,5-5,6 – not very sharp at full open, but I love the result whatever
Pentax AF-540FGZ – professional auto zoom flash
Pentax Release Timer Switch TS–110 – cable shutter release
To enhance the contrast or to help the colours of the world to transform onto black and white film I screw on color filters on my lens. The basic filter for B&W are yellow, orange and red, for the landscape yellow-green and green, blue for different feel, and circular polarizer with neutral density gradient filter to darken the sky. For the lens protection I never take off the UV filters from the lens. I own one close-up filter to get closer to the little things and 2 special macro close-ups for my baby Lensbaby. With this lens sometimes I have to help me with the conversion lenses to widen or prolong the focal lengths.
120 medium format equipment
For my medium format work I got PENTACON six TL, with these lenses:
Carl Zeiss Jena Flektogon MC 50 f/4 - wide angle lens
Carl Zeiss Jena Biometar MC 80 f/2,8 – prime lens
Carl Zeiss Jena Biometar 120 f/2,8 – classical portrait lens
Carl Zeiss Jena Sonnar MC 180/2,8 – telephoto beast
Homemade pinhole "lens" - made of some black plactic and taped to extention tube
TTL metering prism and some extension tubes for macro.
I am also a proud owner of medium format
Yashica-D 6x6 TRL with Yashikor 80 f/3,5 fixed lens and
Voigtlander Bessa 6x9 old bellows camera with Compur-Rapid Voigtar 105 f/3,5 lens.

4x5 large format equipment
My modest collection completes my large format
Long time ago I fell in love with quirky images produced by toy cameras like Holga, Diana, Lomo... so I decided to get one for myself. The first one I got Diana+ plastic camera one year ago and recently I have enriched my collection with another toy camera, also DianaF+. The difference between the two is that the latter is equiped with flash. Both take the medium format film producing 12 images of 5,2x5,2cm or 16 images 4,2x4,2cmm or endles panorama of 16 images of 4,6x4,6cm. With the 35mm interchangable back, one can also shoot on 35mm film producig standard 24x36mm images, panoramatic 33x48 or24x48 mm images and square 33x34mm. The whole range of interchangable lenses is also available for Diana+ camera. Here is my complete collection of Dianas and accessories:
Diana+ with Lens Diana + 75mm Standard
DianaF+ with Flash and Lens Diana + 75mm Standard
Lens Diana+ 110mm Telephoto
Lens Diana+ 55mm Wide-Angle
Close-Up Lens for Diana+ 55mm Wide-Angle
Lens Diana+ 38mm Super-Wide
Lens Diana+ 20mm Fisheye
35mm interchangable back for Diana+ cameras
Diana Instant Back – for instant good times with your Diana F+
Manfrotto 190CXPRO04 Carbon Fiber with Manfrotto 468MGRC2 ball head